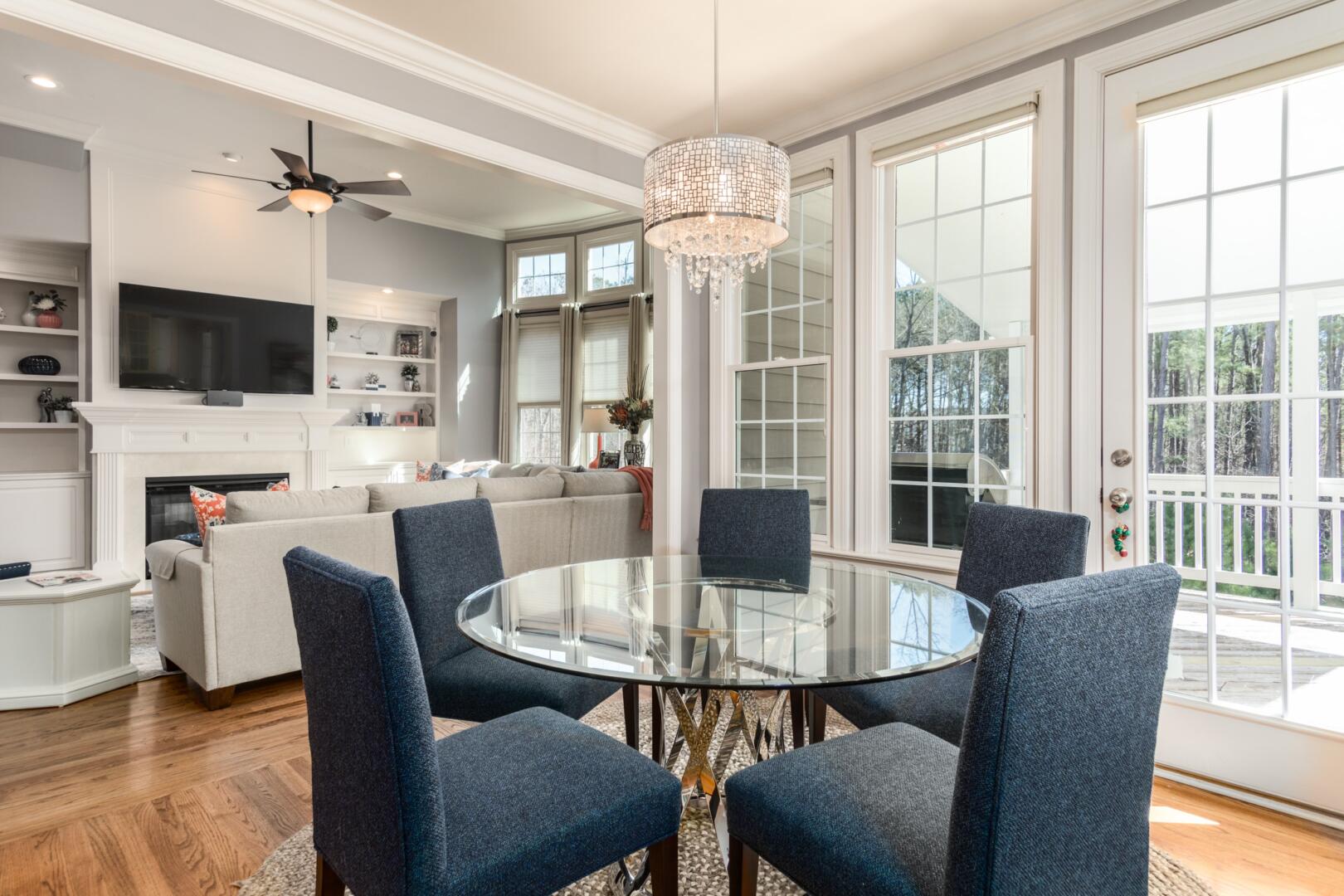 Single-Family Homes: Your Perfect Haven
Single-family home construction in Berlin with Baustier
Embarking on the journey to owning a single-family home often starts with a clear vision – the dream of a place that perfectly suits your needs and desires. But how can you turn that vision into reality? At Baustier, we specialize in guiding you through this process and helping you create your ideal single-family home. Let's explore the various steps involved in achieving this dream and understand why Baustier stands as the ideal choice for your single-family home construction.
1. The Vision: From Dreams to Concrete Plans
The beginning of your single-family home project often involves brainstorming ideas. You envision how your future home will look, from its architecture to its interior design. It's crucial to define your needs and desires carefully to develop a clear picture of your dream home. Baustier offers expert guidance to transform your ideas into actionable plans, ensuring your single-family home perfectly matches your vision.
2. Financing: Keeping Your Budget in Focus
Before you embark on your single-family home construction journey, setting a budget is essential. Financing your project requires meticulous planning, especially when building a single-family home. Baustier assists you in finding the best financing options tailored to the specific requirements of your project. We collaborate closely with experienced financial experts to ensure your project remains within your budget, allowing you to establish your dream single-family home without financial stress.
3. Permits: Navigating the Legal Landscape
Obtaining the necessary permits is crucial before construction can commence. This process can be complex, as various regulations must be adhered to. Baustier possesses in-depth knowledge of local building codes and regulations, facilitating a smooth process for obtaining the required permits. We ensure your single-family home project complies with all legal requirements right from the outset.
4. Planning: Focusing on Every Detail
Once the concept is established, your budget is confirmed, and permits are in place, the detailed planning phase begins. Baustier collaborates closely with you to ensure that every aspect of your project is considered, from selecting construction materials to creating a precise construction timeline. Our plans are customized to align seamlessly with the dynamic urban environment of Berlin.
5. Construction: Where Dreams Take Shape
The actual construction process is undoubtedly the most thrilling part of building your single-family home. Baustier manages all construction phases, ensuring the use of high-quality materials and adherence to the highest quality standards. Our experienced team of construction experts oversees every step of the construction process, ensuring your dream single-family home becomes a reality.
6. Handover: Stepping into Your New Home
Upon completing the construction phase, we facilitate the handover of your new single-family home. Baustier ensures that everything functions flawlessly, addressing any remaining tasks as needed. Our goal is for you to step into your new single-family home with a smile, ready to embrace the comfort and joy it brings.
Why Baustier Is Your Best Choice for Single-Family Home Construction in Berlin
Baustier isn't just a construction company; we're your trusted partner in realizing your dream single-family home. We're characterized by expertise, experience, and dedication, fully understanding the unique demands of constructing single-family homes. Through close collaboration with our clients, we approach every project individually, ensuring your vision comes to life. We stand for quality, reliability, and transparency throughout every step of the construction process.
Our team of experienced architects, civil engineers, and craftsmen works seamlessly together to ensure your single-family home meets the highest standards. We employ top-quality materials and innovative technologies to create durable and energy-efficient homes, perfect for modern living.
Baustier manages every aspect of your construction project, from planning to handover, ensuring you remain well-informed, and we address your concerns and desires. We offer tailored solutions for every budget and provide support in securing project financing.
If you're ready to transform your dream of owning a single-family home into reality, Baustier is your reliable partner. Contact us today to learn more about our services and commence your journey toward your dream single-family home. Your single-family home project deserves only the best, and Baustier is here to ensure your dream becomes a reality.